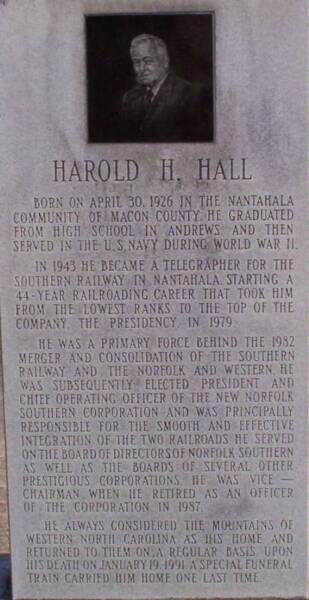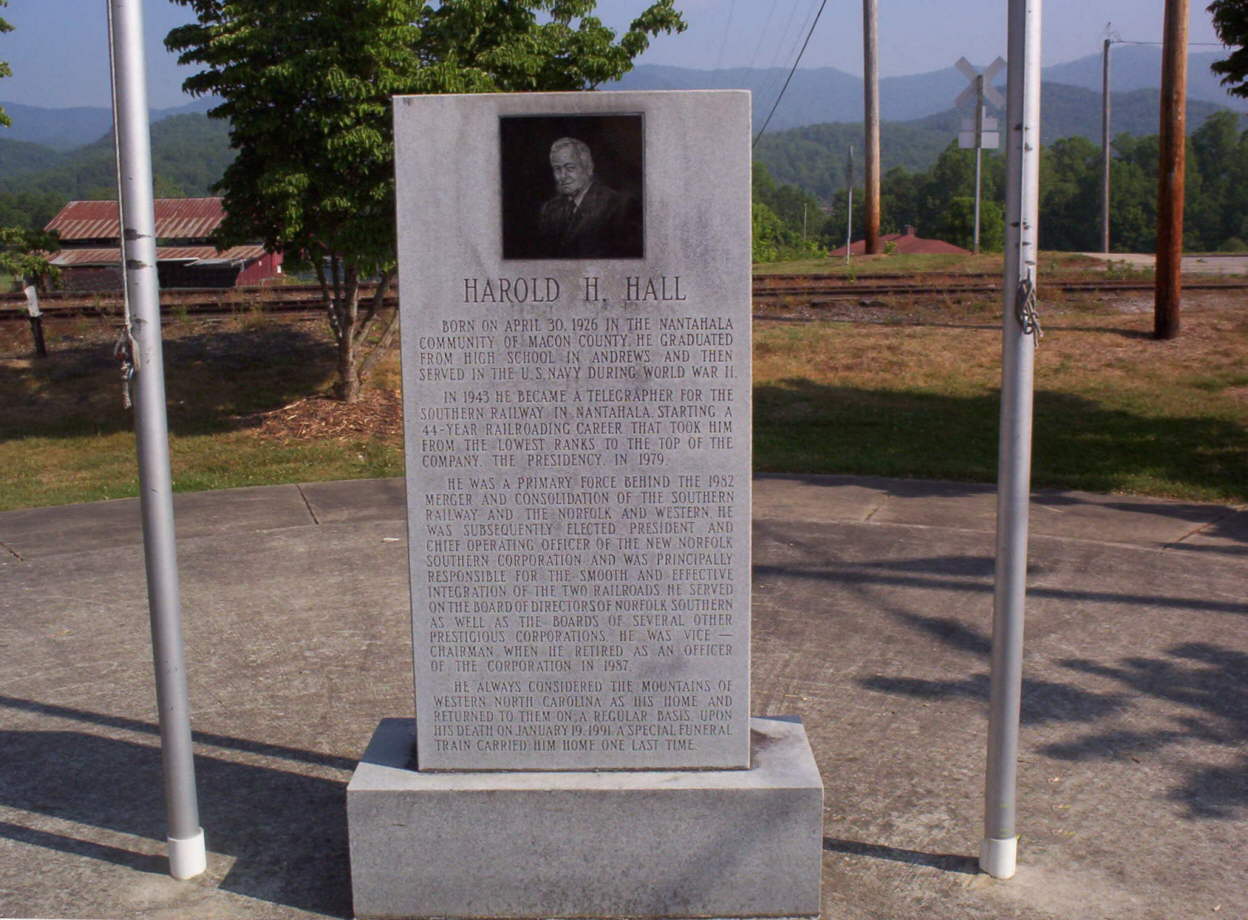 Harold H.Hall  Memorial Park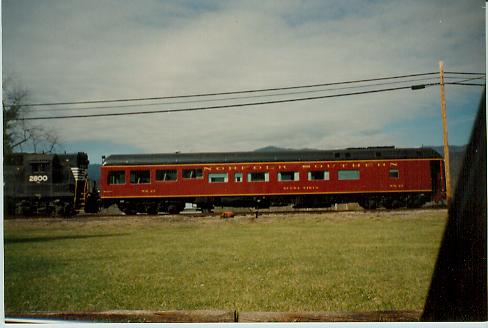 Harold H. Hall Funeral Train...Andrews, N.C.

Published in New York Times, January 23, 1991 

Harold H. Hall, 64; Ex-Railroad President

Harold H. Hall, who rose from telegraph operator to president of a major railroad corporation, died Saturday at his home in Virginia Beach, Va. He was 64 years old.

The cause of death was not immediately made known.

Mr. Hall became president and chief operating officer of Norfolk Southern Corporation in 1982, after a merger of the Southern Railway Company and the Norfolk and Western Railway Company.

Shortly before his retirement in 1987 he was elected vice chairman. He had been president of Southern Railway since 1979 and its chief executive officer since 1980.

He began his career in 1943 as a Southern Railway telegrapher after graduating from high school. In World War II he was a Navy gunner in a bomber squadron, and in 1946 he returned to the railroad as an agent-telegrapher.

He was soon promoted to train dispatcher and over the years rose to become president.

He is survived by his wife, Joretta ; a daughter, Martha H. O'Donnell of Hickory, N.C.; a son Dr, Gregory M. Hall of Baltimore; a sister, Emogene Ledford of Andrews, N.C.; and five grandchildren.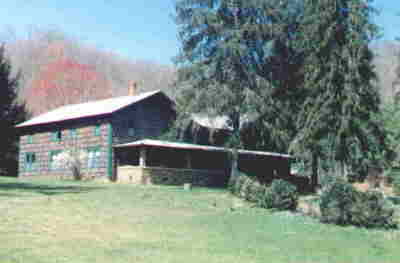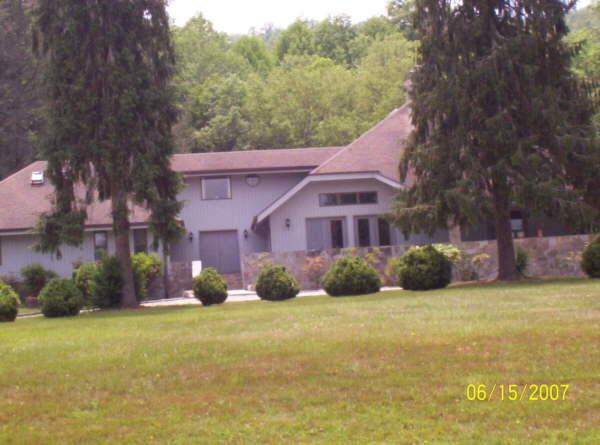 Built by Odell and Mrytle Rowland Hall

in 1935-1936     (Parents of Harold Hall)

White Oak Lodge was replaced

   With New House in 1987-1988

              By Harold H Hall